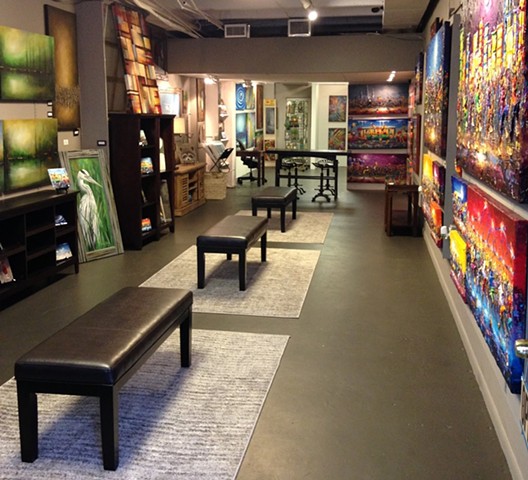 Pamela Marquis Studio
221 Dauphine Street
New Orleans, La. 70112
(504) 615-1752
I began my career as an artist by painting Mardi Gras floats
in New Orleans. As a float painter I developed an appreciation for light, texture and bold, contrasting colors. Painting floats provided me the opportunity to paint on a grand scale, which later inspired me to incorporate those techniques onto canvas. After hurricane Katrina, I started selling my paintings at local art markets and festivals, which led to opening my working studio and gallery at 221 Dauphine Street, in the French Quarter.


Sadly, because of travel restrictions and the current environment in the French Quarter, I permanently closed my studio on Dauphine Street. Presently, I am working from my home studio in Metairie.
For commission work or inquiries, please call
(504) 615-1752



-Pamela Marquis